1. How did the 10BE software UG (limited liability) come about?
The 10BE Software UG (Haftungsbeschräkt) was established in 2021 by Martin Schiftan to his service of ns.10be.de secure.
The project has been offering Nightscout instances since November 2017, which can be provided quickly and easily.
Because the Nightscout itself, possibly a medical product, the liability was borne privately, which is very risky.
In order to improve this, to keep the liability no longer private and to cover the running costs, the company was founded.
This means that the user also has better rights, since there is now a contract with obligations and rights from the provider and user.
[ zum Seitenanfang ]
2. What are we doing?
First and foremost, we offer managed nightscout hosting at https://ns.10be.de.
Above all, this includes maintaining the servers and services so that users can use their Nightscout instances without failures.

The automation in the background needs adjustments for new versions, or e.g. the servers need updates or optimizations.
The proxy servers handle an average of 100 requests per second and have around 650,000 active connections open.
New Nightscout versions must be tested beforehand so that users do not experience any problems when the updates are distributed.
The new versions often also require adjustments to the scripts and services, e.g. because the storage locations of the files have changed.
[ zum Seitenanfang ]
3. Who are we?
Currently the 10BE Software UG (limited liability) consists only of Martin Schiftan: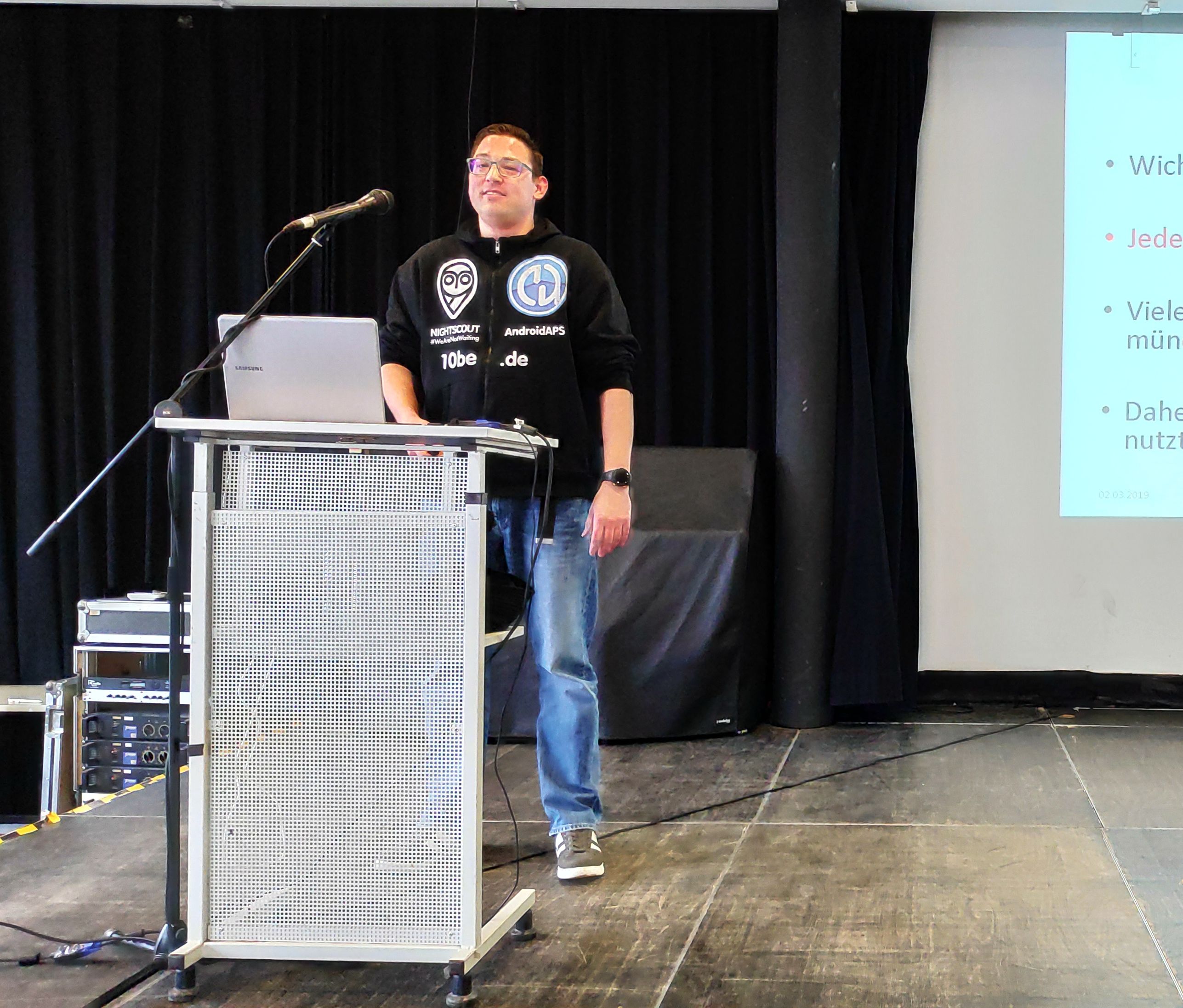 Because Martin Schiftan can do everything himself in terms of system administration, security and programming, no additional employees are required.
Due to the high level of automation, manual intervention is rarely necessary.
If a server crashes, it is automatically restarted and if the server does not work again after an hour, an alarm is triggered.
[ zum Seitenanfang ]
4. Our claims
Our aim is that the user can set up and use Nightscout quickly and easily without having to speak much English or knowing how to deploy a repository on Heroku.
The availability, stability and satisfaction of the users also have the highest priority.
On our status pages, we publish transparently when there are problems and inform about this in our newsletter.